Bob McPherson
Helping my clients buy and sell real estate for 11+ years with Re/max has been a rewarding and fulfilling career. I have always had a passion for anything to do with homes and I genuinely love helping people. My background has been vastly diverse which I feel allows me to offer unparalleled experience, knowledge and expertise to my clients in the home buying/selling process.
My life experiences includes new home construction (5 years), R.C.M.P. (15 years), Tim Hortons owner operator (8 years), Real Estate-Re/max (11+ years)
My philosophy: Not one of high pressure sales tactics but rather a patient, methodical & insightful approach providing information, knowledge and expertise to assist in what is the biggest investment most of us make in our lives.
Actively Involved with the Children's Miracle Network, Animal rights and member of R.C.M.P. Vetrans' Association.
I look forward to being part of your next real estate transaction.
---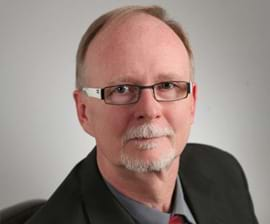 Ever since a friend referred us to Bob and Shawna, we have had nothing but positive experiences while buying and selling our homes. Bob helped us sell our first condo and purchase our first home. Bob's knowledge of quality construction made us sure we had found the home that was right for us. Shawna's knack for decorating went a long way in selling our place too! We wouldn't hesitate in recommending Bob and Shawna to a friend. They made buying our first home stress free and enjoyable!
Thank you so much for finding our Family the perfect home! Your advice, knowledge and pointers were greatly appreciated! You are one of the best and would recommend you to anyone!!
We listed our home with Bob McPherson because professional assistance is always needed during a sale of the scale that most houses generate. This is particularly true when that sale occurs during the time of a 'buyer's market'. Bob led us through the maze to a successful conclusion. There were a number of 'hitches' presented by others during the listing period that I am thankful to have had Bob's calm and sage advice to rely on. The proof of service is in the SOLD sign on the property shortly thereafter.
In October 2011, I approached my trusted financial advisors asking them to find a good realtor to assist in the sale of my business and professional building. They referred me to Mr. Bob McPherson. He looked at the parcel and exercised great integrity and professionalism by referring me to a commercial realtor to handle the sale. The parcel sold successfully before the year's end.

Nine months later I asked Mr. McPherson to list my home. From the onset he showed integrity, diligence, an accurate knowledge of the market matched by precision in both the pricing and marketing the property. He went the extra mile on everything including creating a stunning video of the property which drew extensive on line interest and showings. The home sold within 10 weeks given the exposure, descriptive text & video and my realtor's personal commitment and enthusiasm. Mr. McPherson's professionalism, respect for seller and buyer and his tactful negotiation skills were strong factors in bringing the sale to a successful completion.At every juncture of our working arrangement I felt trust and a sense that Bob handled this transaction as if it were his own.I am most grateful to him not only for his skill package but for always ensuring my interests were front and centre.
Since our meeting you proved not only to be top professionals, but hopefully lifelong friends. Understanding the changing marketplace and proving to be true marketers of product in Abbotsford, you put forth effort and vitality in showing our home to its utmost. Expending long hours in open houses, private showings, evaluating potential buyers, plus helping us price the property right, you exceeded our expectations.

You had our best interests in mind and your negotiating skills were excellent. We were grateful to have you take care of the details, large and small. We felt we were in competent hands.

In particular, we can point to four characteristics that were important to us in electing you as a team. These characteristics also proved to be key in the sale and close of our home. They included: Overall real estate professional skill, Knowledge of Abbotsford and the surrounding area developments, The extensive Web-based applications including access and use of extensive real estate listing databases, A trouble free close (at least from what we saw)

You did a great job for us and we would have no reservation in recommending you to others or using the "Bob & Shawna" team in future real estate transactions.
It was pleasure to meet you, and work with you on the sale of my in laws property. It was a busy and an emotional time for us and I thank you for your patience and professionalism in seeing the sale through to its successful conclusion.

Wishing you and your family all the best.
Bob and Shawna McPherson helped us find our dream home. Over a period of a whole year, they patiently showed us property after property as we constantly changed our criteria and price range. Being in partnership together made them a highly effective team who were available to our changing schedules. Without their connections we would not have gotten the mortgage and great rate we needed. They made the difficult process of selling our home easier as they thoroughly explained the many details, guided us through the process, and advertised our home in a difficult market to a quicker than expected sell. We have them to thank for much of the happiness we have in our lives now. Not only did we find great realtors, we found great friends for life.
Bob and Shawna McPherson are great people to have as your real estate agents whether you are buying or selling a home. They make the task a very pleasant experience and are willing to help any way they can in preparing your house for showings. Bob and Shawna are trustworthy and straight forward and facilitate negotiations extremely well. They are personable and reliable and were readily available for inquiries and consults. After many showings within our first week on the market, we received two offers and accepted one very close to the asking price. It was a hectic week, but was made easier with the help and professionalism that Bob and Shawna displayed. Thanks Bob and Shawna for selling our house so quickly!
Ev and I and on behalf of our son Rick , would like to thank you for the enjoyable experience we had in our recent real estate transaction. Your warm personable demeanor and patience in our extended search is much appreciated. We thank you for carefully explaining all the detailed steps we had to take. We would be happy to use your services again should the opportunity arise.

We wish you all the best,
I wanted to express my complete satisfaction with the purchase of my new home. As a first time home buyer, you made the process-from search to final move in-smooth and worry free.

I believe there are many details involved in purchasing a home and a mistake can be costly and ultimately result in an unhappy purchase. Your advice, experience, and commitment ensured I made a great purchase.

I got the home, in the neighborhood, at the price I wanted - because I had the right realtor. Thanks Bob.

I have and will continue to recommend you to my family and friends.

Sincerely,
As a first time homebuyer I am extremely happy that I had Bob by my side. He took the time to really understand what I was looking for in a home and helped me develop my wish list. By meeting with me at times and places that were convenient for me, Bob made the whole process as stress free as possible. With Bob's advice and support I found exactly the right home for me and I look forward to working with Bob again in the future.
Just though I would update you and thank you again for your support and professional service in the recent sale of my home. As I'm sure you recall, at the time of the listing, I was facing a serious family illness. To complicate matters, I was out of town for weeks at a time to deal with this, leaving the house in an unfavorable state. A quick and reasonable sale of the property was of the upmost importance. You understood the situation, kept the burden and stress off my shoulders and made things happen. What particularly impressed me was your ability to "stage" the house in its present condition for showings. I could not recognize my home and was blown away at its new and modern interior design. Of course, there were bumps along the way, but as usual your positive disposition and professionalism overcame frustration, steering a steady course to a most pleasant result. Bob, please accept my thanks and appreciation for all your help, kindness and quick results. M and I are both grateful.
Now that we are settled in our new home, we want you to know how much we appreciate all that you did for us to get to this point. We certainly will recommend you to anyone we know who is interested in home buying or selling. Everything from the home listings that were sent to us over the Internet to all the little things. It all made us feel welcome and that you were really interested in helping us relocate. Bob went above and beyond with us. Never flinched when we requested anything. Never batted an eye when we suddenly changed our home style and location requests one day. Bob was always there for us, cool, calm, serene. He was outstanding. You really made the home search and buying experience enjoyable. We don't just think of you as our realtor, we think of you as a friend.

Thank-you for your strength when we needed it, it was a difficult time and you made it easier.

Warmest regards,
It is nice to know that you can still do business with people who have integrity and where values and honesty come before anything else. I am privileged to have known Shawna and Bob for the past 12 years. We have done numerous business dealings together and I was pleased with their thorough knowledge and the results of every one of those fulfilling experiences.

Peace of mind is valuable and important to me. I would recommend Bob and Shawna to anyone that seeks the same results and shares the same values as I do.
Thank you for all the care and devotion you put into assisting us with the sale of our home.

We especially appreciate the dedication and hard work you did for us. You always maintained the perfect balance of professionalism, good humor, patience and understanding. You have been a true delight to work with on a personal level as well, reassuring us and leading us through the stressful task of closing on our home. Had it not been for your commitment to us and your tenacity to make it happen, we would not have sold our house.

Your knowledge of the Local Market, along with your strong work ethic makes you an excellent real-estate agent and best of all you get Results!